DOES YOUR DIAPER BAG DO THIS?
We know that changing your baby's diapers day for day and wearing them all the time is very hard! But having a private, clean, and controlled environment for your baby can make the difference between a sad and a happy baby.
That's why we at MyDreamies worked with experts to develop this backpack that has an integrated bed for your baby, anywhere and anytime!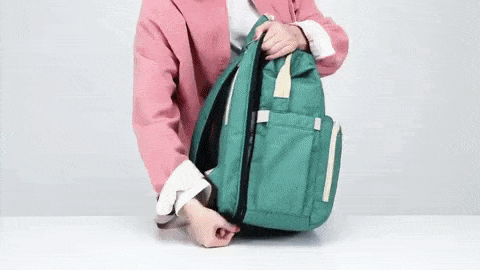 There is a fold-out section with privacy screens for changing diapers and other necessary functions, which is built into the back of our backpack.
Without creating additional space when folded, you and your baby are ready for EVERY situation, ANYTIME and EVERYWHERE.
  4 Proven Benefits
✔️HIGH ORGANIZATIONAL ABILITY: Always have the essentials with you, whether you are a jet setter or a mother at home. We take care of them. Suitable for a wide range of bottles and bottle sizes and shapes.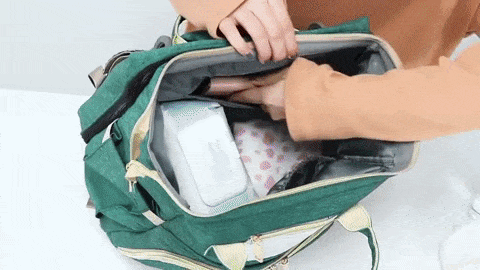 ✔️COMPACT AND SPACIOUS: Our diaper bag is designed to look like an elegant designer bag, but we have used the interior to accommodate all of your and your baby's needs.
The breathable walls of the expanding part are soft enough so that your baby can wiggle his arms and legs freely. Supports babies up to 6 months of age.
✔️COMFORTABLE IN EVERY SITUATION: A breathable, sweat-inhibiting underlay feels comfortable in every situation.
Special bags that have been developed especially for you and your baby. Stroller straps that allow you to take the weight off your back.

✔️TRAVEL EVERYWHERE: Our expanding diaper bag is the perfect private area for your baby. Whether at a picnic or at the airport, with our innovative backpack, you as parents are always ready.

THE MUST - HAVE  FOR NEW MOTHERS
There is nothing more precious for a mom than her baby, and there is no better gift for a new mom than this backpack.